Attract, convert &
grow faster with
SEO
Achieve all your digital marketing business goals
SEO – it's a term so terrifying it could send even the most hardened business people running to the hills. It's complicated and it's technical – but it's also fantastic, and better yet, we've got a bunch of experts on hand ready to do it for you. So, you can sit back, relax, grab a coffee and watch your rankings soar. Ahhh!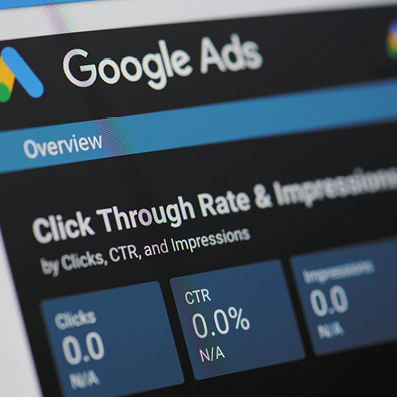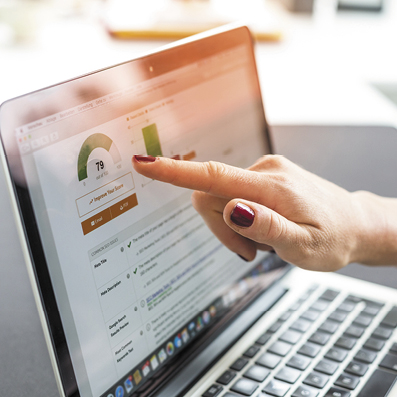 PARTNERED WITH
SEO SPECIALISTS
At PAGE, we think it's important to recognise your own strengths. We're creative masterminds and we work alongside a local business whose SEO expertise perfectly compliments our innovative thinking. The ultimate dream team, we can work together to make your website beautiful and visible, right from the very beginning.
Using a string of SEO strategies, including keyword research and analysing data for potential opportunities, we can increase the flow of traffic to your website and help your business achieve the best possible results.
SEO focuses on three core areas – your website's technical elements (code etc), your content (what your website says), and the links that you've got from other websites (links mean the web likes you – so search engines will, too). It's a great way to drive traffic in the long term, but, sometimes, we may recommend pay-per-click advertising, instead.
PPC is often a better route to take when striving for that instant brand visibility, and lucky for you, our awesome digital marketing partner does this, too! We work together to create successful PPC campaigns by compiling relevant keyword lists through to writing adverts and setting up specialised PPC landing pages.
All Greek to you? No problem – we work in tandem with the best team to get not only more traffic to your site, but to make sure of the right sort of visitor for your business.
Whatever strategy we take on your behalf, our analytics make the marketing campaign results totally measurable.
Ready to move your project forward?
"Paul and the team at PAGE are fantastic. They deliver a high quality product on time and in budget, but over the years of working with them they have become trusted advisors on design and print methods and options. Nothing is out of scope with them!"
EdComs
"We've been working with Page Creative for many year, and we're thoroughly impressed with their professionalism and responsiveness. Their team is exceptionally quick to address ongoing support requests, ensuring our website runs seamlessly. Their dedication to customer satisfaction sets them apart. Highly recommended for web development services"
The Furniture Maker's Company
"Having worked with PAGE for over 20 years speak volumes. Perhaps the best way to describe the culture at PAGE is by a few key points: Creativity of course, that's their business. Commitment to deadlines and service. Consistency. Kindness. Friendship. Hilarious!"
Junction 9
"We have been using PAGE's services for over a decade now and are never disappointed by the quality of design produced. The PAGE team go over and above the call of duty to get us what we need, with sometimes no more than a sketch on a piece of paper to go from."
RPD
"Been working with PAGE for 11 years. When issuing a brief in person or over the phone they have a great sense of humour but also very professional. A very happy and positive environment where creative juices flow, as does passion. PAGE is always the top of my list when it comes to design, create, develop and deliver."
bareMinerals
"PAGE has had a huge impact on our business and brand. They have delivered every job to the highest standard. We trust PAGE with all of our work and highly recommend their services."
Jack the Clipper
"Everything is produced to the highest standard, within budget and for the agreed deadline. That's why we happily use PAGE time and time again."
Edcoms
Friends for life
Our longstanding clients say they love working with us and trust us to do the best for them on every single job